Latest News about the 2018-2021 Fellows
How the 2018-2021 Fellows Are Winning Justice for Impacted Communities.
---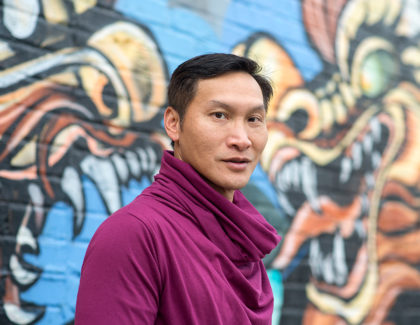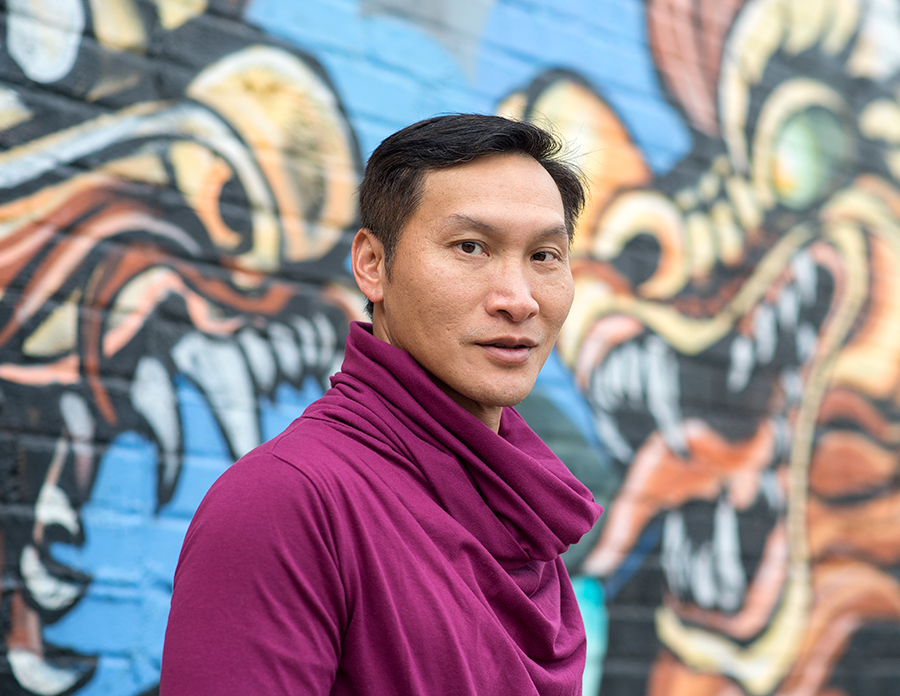 Eddy is the first formerly incarcerated "juvenile lifer" to serve as founder and president of a philanthropic foundation. Over two decades, while in state prison and then immigration detention, Eddy transformed his life and made significant contributions, including counseling at-risk youth, creating an Ethnic Studies program, and co-editing a book, Other: An Asian and Pacific Islander Prisoners' Anthology.
Once outside, he led youth development, violence prevention, and cross-cultural building activities in the San Francisco Bay Area and throughout the country.
In all his work, he recognized the stark need to mobilize funding for Asian American and Pacific Islander (AAPI) groups who are tackling systemic injustice. According to The State of AAPI Philanthropy Report from 2020, only 8.5% of foundation dollars went to communities of color and, of that, only .26% target the AAPI community. Eddy launched the New Breath Foundation in 2017 to help close that gap.
New Breath Foundation is working to address the lack of funding for Asian American and Pacific Islander immigrants and refugees, with a focus on those most likely to be impacted by incarceration, the threat of deportation, and violence. The Foundation not only offers grants but advocates and organizes around key issues that directly impact AAPI communities and other communities of color. To date, Eddy has raised $1.5 million for the New Breath Foundation.
When the pandemic hit, the New Breath Foundation shifted its agenda to rapidly respond to the impact of COVID-19 and the rise in racialized violence against AAPI communities. There were 832 incidents of COVID-19 related discrimination and harassment reported in just the first 12 weeks of the pandemic in California. With an average of 10 per day, these reports revealed a pervasive and consistent pattern of anti-Asian American hate in our state, fueled by racist rhetoric coming directly from the White House. To combat the violence, Eddy partnered with the San Francisco District Attorney's Office to create the Restorative Justice Collective, working to create opportunities for healing between Asian and Black communities in San Francisco. As the Black-led racial justice uprisings in defense of Black lives spread throughout the country, Eddy created the Hope & Healing for Community Solidarity Initiative to grow AAPI support for the movement for Black lives and spark cross-cultural healing and racial solidarity across the state and nation.
Formerly and currently incarcerated people are among the most impacted by COVID-19. The California Department of Corrections and Rehabilitation has reported there are nearly 44,000 cases of COVID-19 in prison and that there have been 162 deaths to date. Eddy and New Breath Foundation partnered with other groups to donate much-needed PPE and soap to more than 2,700 people in the Central California Women's Facility. Along with its partners, New Breath Foundation continues to advocate and fund organizing campaigns to stop preventable deaths from COVID-19 behind bars.
Eddy has been recognized for his impactful work in criminal and social justice. He is the recipient of awards and accolades including: Bridging of the Gaps Award presented by University of Pennsylvania, the Social Justice Champion Award by Assemblymember Rob Bonta and, most recently, the Frederick Douglass 200 Award.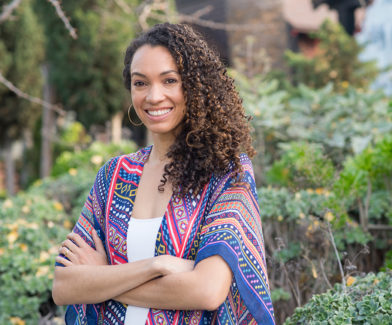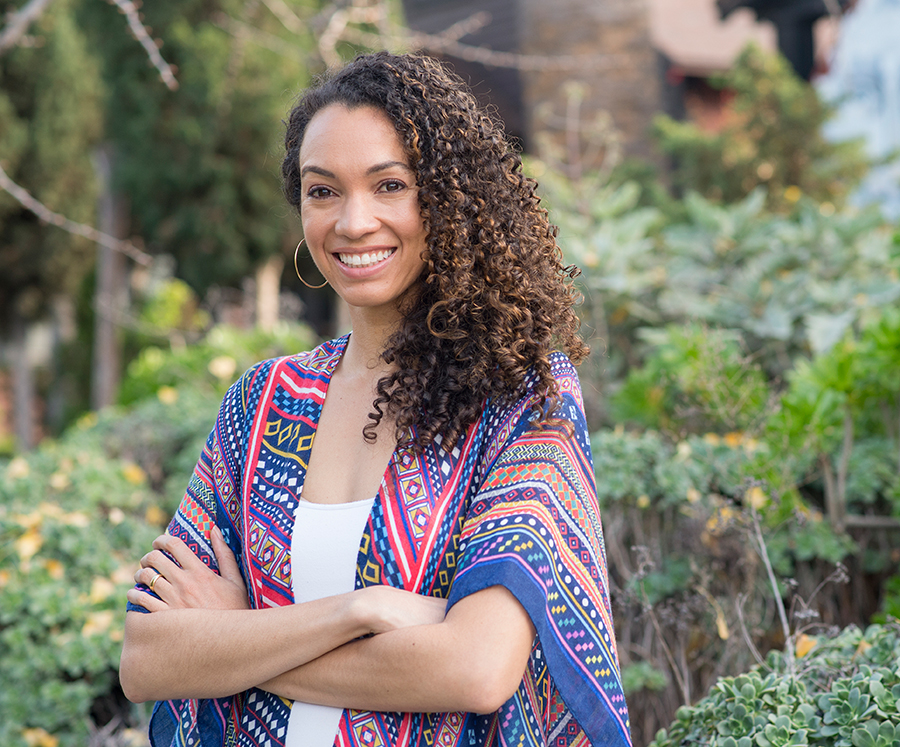 Gina Clayton-Johnson founded the Essie Justice Group in 2014 to harness the collective power of women with incarcerated loved ones to empower women and end mass incarceration.
With a background as a youth organizer for the NAACP, leading campaigns addressing campus policing, voter registration and state sentencing laws, Gina has deep roots advocating for communities of color. But it was not until her first year at Harvard Law School, when one of her loved ones was sentenced to 20 years in prison, that Gina made ending mass incarceration her life's work.
After graduating from law school, Gina moved to Harlem and represented women of color who were facing eviction as the result of a family member's arrest and prosecution. After seeing how women with loved ones behind bars were suffering, Gina designed and implemented the Housing Defense Practice at the Neighborhood Defender Service of Harlem. Although 1 in 4 women and nearly 1 in 2 Black women have a family member in prison in the U.S., Gina couldn't find any organizations or academic literature that addressed criminal justice with a focus on women with incarcerated loved ones. As a result, she founded Essie Justice Group.
More recently, as part of the Movement for Black Lives policy table leadership team, Gina co-created The BREATHE Act. Crafted in the midst of the racial justice uprisings in response to George Floyd's killing, it has been called the Civil Rights Act of the 21st century and seeks to divest federal funds from law enforcement agencies across the country to stop police violence and mass incarceration. The BREATHE Act would reinvest these funds in education, housing, healthcare, basic income and environmental justice. Gina recently presented The BREATHE ACT at the first virtual Black National Convention organized by Movement for Black Lives.
In response to COVID's impact on women with incarcerated loved ones, Gina co-created Lives On the Line, a survey and campaign that shares concrete data and stories illustrating how the lives of those behind bars are further threatened during COVID-19. The campaign aims to fuel efforts to free incarcerated people amidst the pandemic.
Gina has received fellowships from Equal Justice Works, Soros Justice Fellowship, Echoing Green Global, the JMK Innovation Prize and a Harvard Public Service Venture Fund Seed Grant in support of the design and launch of Essie Justice Group. In 2017, she was awarded the Grinnell Prize, the largest award given by any U.S. college in recognition of social justice work. Gina has been honored by several publications, was named "Top 14 Women Who Rocked 2014" by Colorlines, and was highlighted by San Francisco magazine as a Soldier of Social Change in their 2015 "Women In Power Issue." She has written op-eds for CNN, The Appeal and more, and has been featured in Essence and the Los Angeles Times.
---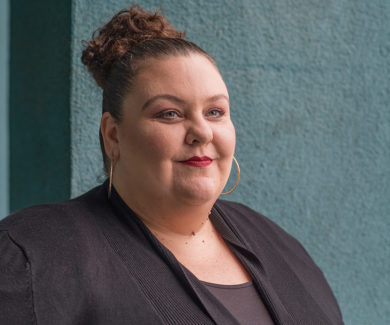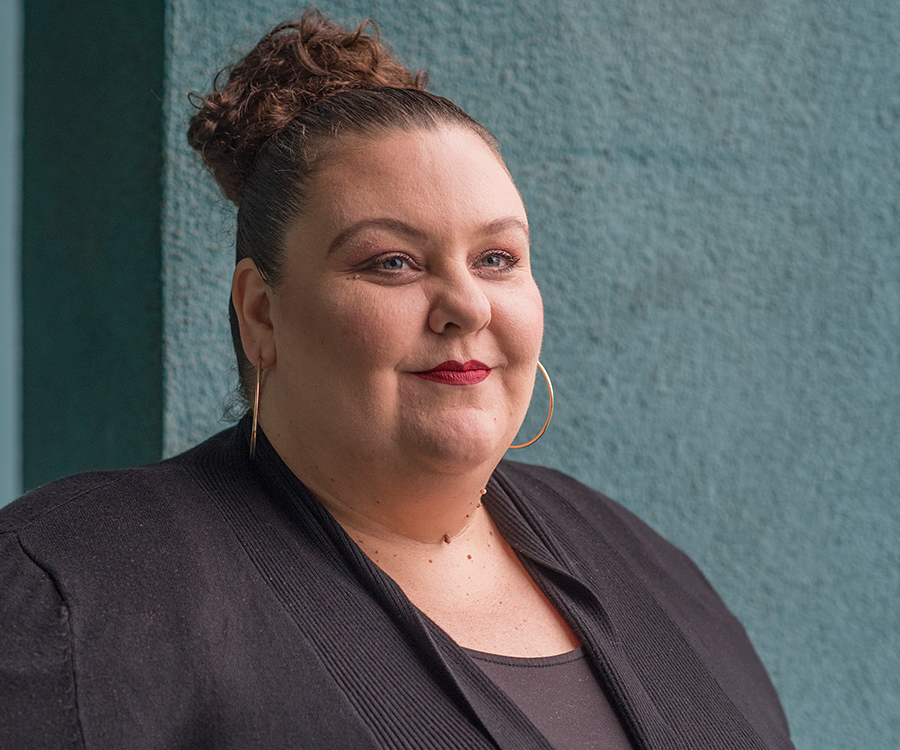 As a homeless single mother of three, Jessica Nowlan had been incarcerated 17 times and was a victim of domestic violence before finding the Young Women's Freedom Center (formerly named the Center for Young Women's Development).
Today, Jessica is the executive director of the Young Women's Freedom Center. Over the past five years, Jessica has grown the Center's staff from three to 32, scaling the organization into a statewide and national force in decriminalizing women, girls, trans and gender non-conforming people of color through comprehensive strategy.
Jessica knows and understands the corrosiveness of the criminal justice system all too well. She is deeply committed to the liberation and freedom of cis and trans women and girls, as well as gender non-conforming people. Her life also exemplifies the ways the Young Women's Freedom Center builds leadership. After receiving support from the program two decades prior, Jessica returned as a board member and later became the center's first deputy director in 2016. As executive director for the past five years, she has grown the organization from one to four sites around the state, and launched the Sister Warrior Freedom Coalition with 12 chapters in San Francisco, Los Angeles, San Jose, Oakland and more.
In 2019, Jessica and YWFC were instrumental in winning legislation to close San Francisco's Juvenile Hall. She aided the launch of Santa Clara County's initiative to End the Incarceration of Girls, and SB42, the Get Home Safe Act, a bill designed to end the dangerous practice of county jails releasing people in the middle of the night. She also successfully advocated along with the #FreeOurKids Coalition to stop the $75 million expansion of Camp Sweeney, a youth prison in Alameda County.
Last year, with Jessica's leadership, Sister Warriors Freedom Coalition launched Freedom 2030, a 10-year political organizing, culture change and legislative campaign led by formerly incarcerated and systems involved women, girls, trans and gender non-conforming people. The ultimate goal of the campaign is to end the incarceration and criminalization of families and communities, replacing both with real safety and healing.
When COVID-19 hit, Jessica and the Young Women's Freedom Center launched the #SafeHealthyFree initiative: a countywide emergency plan to ensure that transitional age youth immediately received the housing, food and cash aid they need. The initiative also calls for a no-arrest order for low-level, non-violent and survival violations with the intention to keep individuals out of prison overall, but especially during the pandemic. Jessica created an emergency housing program that funded and housed 47 cis women, trans women and gender non-conforming people experiencing violence while connecting them with individualized reentry support and resources. Of these 47 people, 93% were people of color and 87% were recently released from prison after serving long-term sentences.
---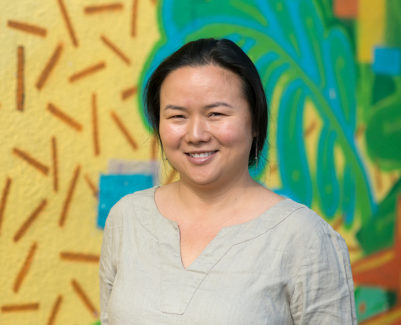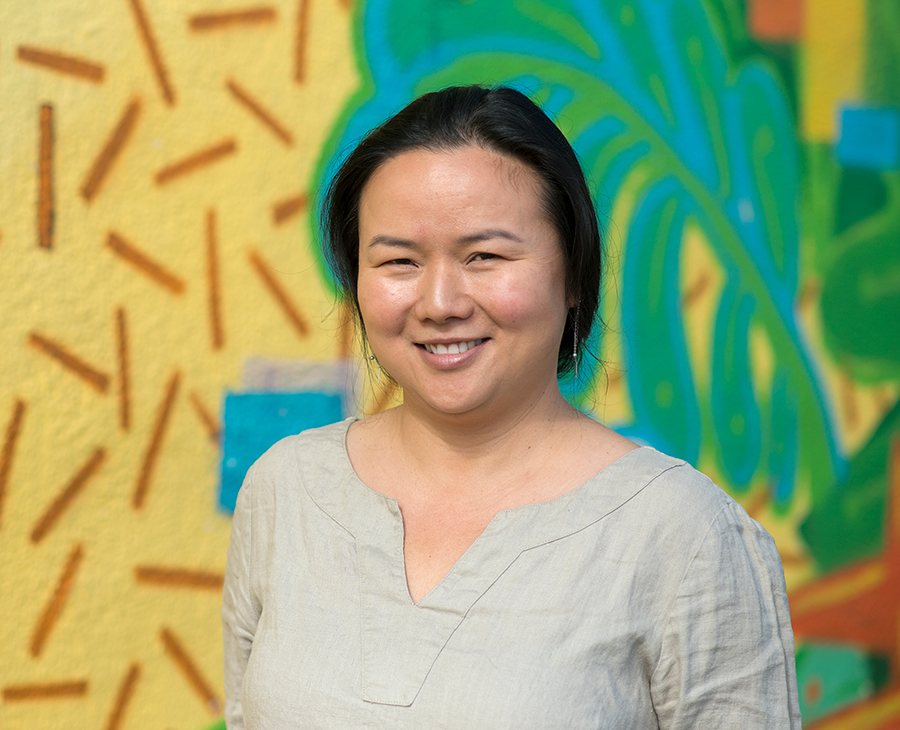 Lian Cheun is the executive director of Khmer Girls in Action, a community-based organization in Long Beach with a mission to organize Southeast Asian youth and communities to create lasting change in gender, racial and economic justice.
Lian and her parents were part of the 60% of Cambodian refugees who moved to California immediately following the Vietnam War. Growing up in East Oakland in the late 1980s and early 1990s, Lian and her family experienced PTSD, poverty, policing and violence connected with the refugee experience.
Lian's experiences continue to be the driving force in her more than two decades of work in youth organizing and community engagement. Through Khmer Girls in Action, Lian empowers individuals across the gender spectrum to build and win power to meet the immediate and long-term needs of her community in Southern California.
Most recently, Lian played a lead role on a Long Beach ballot measure enacting an oil production tax increase to provide funding for community healthcare services, air and water quality and climate change programs, job training and youth programs. The measure passed in November 2020 with 57% of the vote.
Lian organized youth members and staff to perform a needs assessment of the Cambodian community in Long Beach immediately after the onset of COVID-19. This assessment helped strengthen Khmer Girls in Action's messaging to counter misinformation about COVID-19. It also aided in their electoral turnout work to encourage voters to participate in elections to ensure their communities are heard and better represented. Lian also administered mutual aid to Long Beach families by distributing gift cards, direct cash payments, PPE, groceries and diapers
---
Innovative Justice Solutions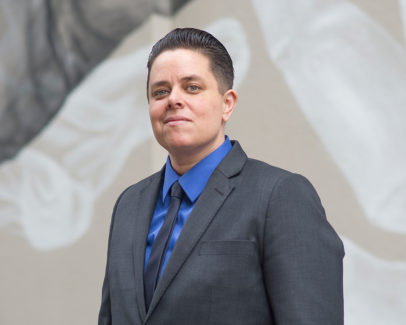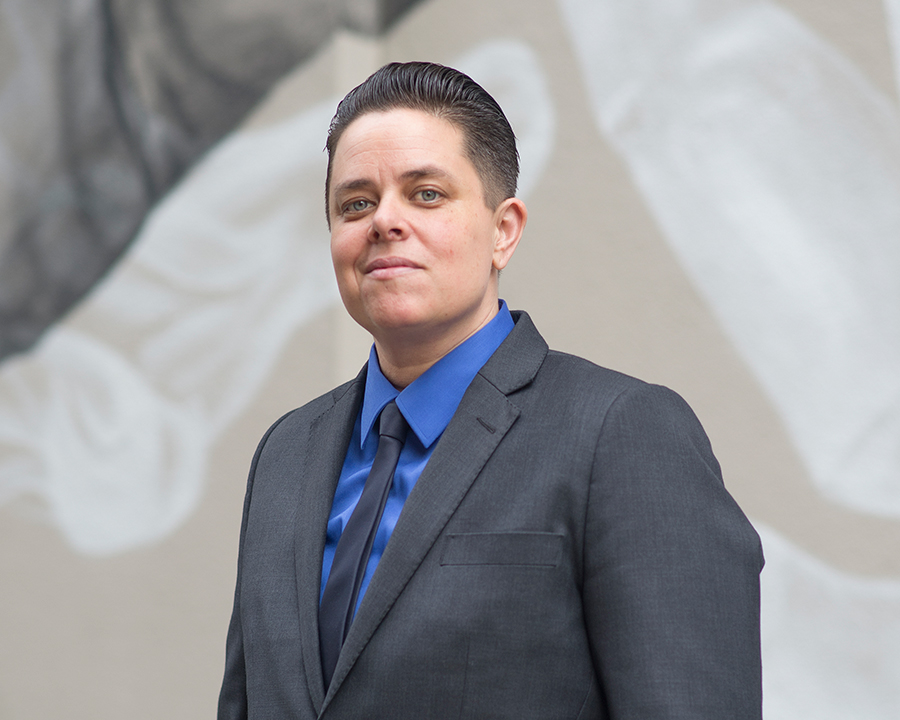 Malachi Garza is the founder of Innovative Justice Solutions. Malachi uses cannabis legalization to repair the harm of the war on drugs and create long-term economic opportunity within communities of color.
According to the Ford Foundation, Black Americans are four times more likely to be arrested for marijuana charges than their white peers. In fact, Black Americans make up nearly 30%of all drug-related arrests, despite accounting for only 12.5% of all substance users.
Over the past two decades, Malachi has built partnerships between state governments and philanthropic organizations. He has been integral in building a national network of organizations that focus on supporting people impacted by the criminal justice system.
As part of his Leading Edge fellowship, Malachi partnered with the Black Futures Lab to build a cannabis policy institute. The institute engages community-based organizations across California in deep learning and policy development work. The institute performs education around cannabis justice, develops California based organizers, and promotes pro-Black and pro-justice cannabis legislation.
Malachi also recently supported the development of a small business accelerator that worked with an ecosystem of Black and Brown community members and community-based organizations in Los Angeles. This project aimed to equip formerly incarcerated people with the tools and capital they need to secure equity licenses and operate at scale across Los Angeles.
Malachi serves on the board of directors of the House of GG's, Griffin-Gracy Educational Retreat & Historical Center, Southerners On New Ground and the Transgender and Intersexed Justice Project. He has received the VotoLatino Innovators Award for his work in bridging the technological divide, particularly for Latino families who have incarcerated loved ones.
---
Partnership for the Advancement of New Americans (PANA)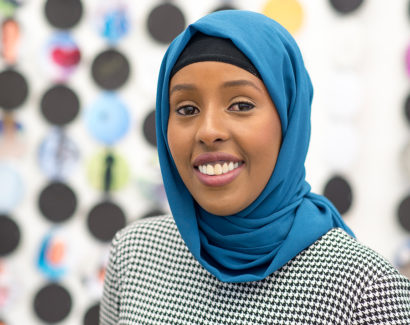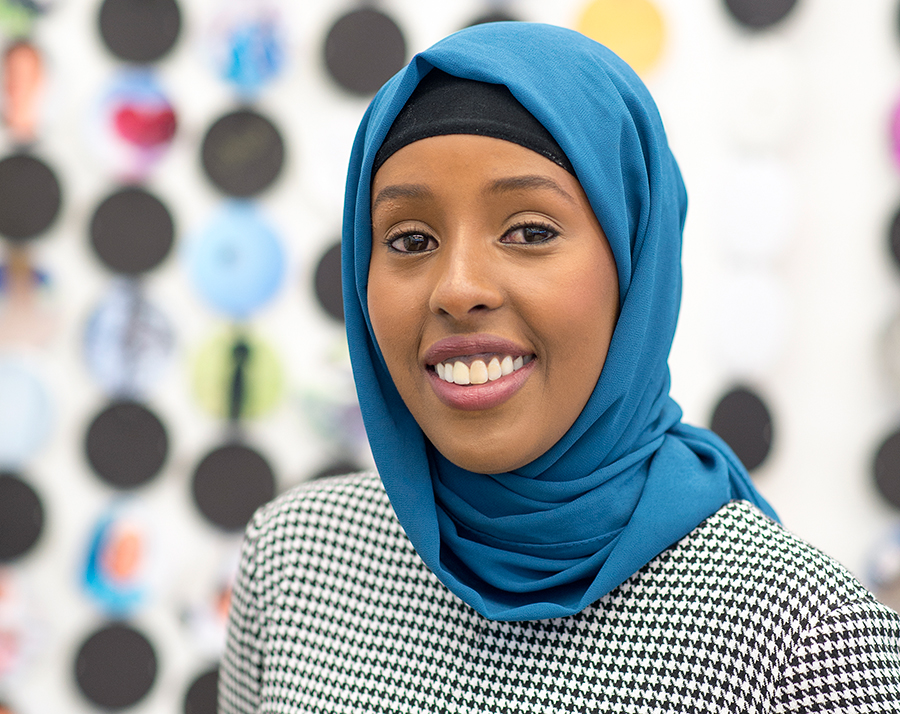 Ramla Sahid is the founder and executive director of the Partnership for the Advancement of New Americans (PANA). As a Somalian refugee, Ramla built an organization that works to advance the full economic, social and civic inclusion of refugees in San Diego and across the state.
According to PANA, between 2009 and 2017, 50,000 refugees arrived in the state of California with more than 40% of those families settling in San Diego. Ramla founded PANA to address the lack of organizations serving the unique needs of San Diego's growing refugee communities.
Since its founding, the organization has become one of Southern California's largest civic engagement and advocacy organizations. Ramla oversees PANA as the organization builds and leverages deep community networks, develops community leaders, and establishes a civic engagement infrastructure for the refugee community.
In 2018, PANA drafted, advocated for and successfully passed the Source of Income Discrimination Ordinance. With San Diego as only the tenth city to pass this ordinance in California, now families no longer face discrimination from landlords who refuse to rent to Section 8 voucher holders. Because housing is a critical need for refugee families, PANA launched a community labor coalition called Build Better San Diego. This coalition has helped expand affordable housing for vulnerable community members and homeless people within San Diego.
During COVID-19, PANA raised more than $350,000 and provided a one-time family grant to more than 380 families. PANA also worked with the San Diego City Council to pass and extend the moratorium on evictions for both commercial and residential renters, creating a $15 million rental relief program that is being administered by San Diego's housing commission.
Ramla has received numerous awards for her work including the 2017 Women of the Year Award by Assemblymember, Lorena Gonzalez, 2017 Global Citizen Award from the United Nations Association of USA, the Muslim Community Champion Award by the Islamic Center of San Diego, and was nam
---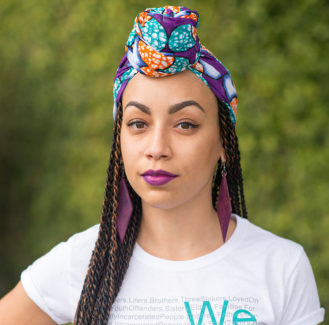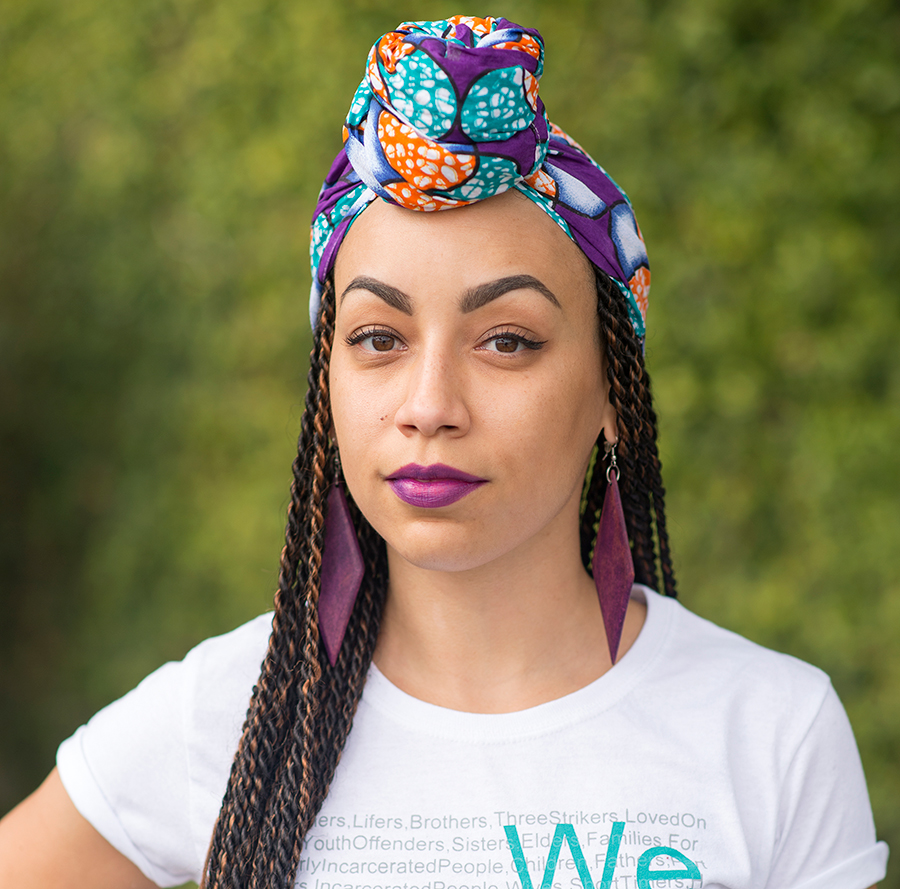 Taina Vargas-Edmond founded Initiate Justice in 2016 after recognizing that people in prison and loved ones outside wanted to lead criminal justice reform efforts, but did not know how. She realized that directly impacted people did not have access to accurate, timely information, or resources on how to organize and create momentum for policy and systems change.
In 2016, Taina gathered signatures to help Prop 57 get on the ballot, and in the process, she began growing a mailing list of people in prison with whom she could share updates and strategies. Prop 57 ended "direct file," which gave prosecutors the sole power to prosecute a person below the age of 18 as an adult; allows individuals who are serving time for a non-violent felony early parole; and expands credit earning, giving CDCR the authority to expand good time credits for completing rehabilitative programs. After it passed, Taina mobilized volunteers to survey 2,000 incarcerated people to develop a set of demands for Prop 57 implementation. That campaign birthed Initiate Justice and its model for building power both inside and outside of prisons. Today, Initiate Justice has more than 30,000 incarcerated members, 135 inside organizers and hundreds of outside members and organizers throughout California.
Most recently, Taina and Initiate Justice co-sponsored Proposition 17 and led the statewide campaign to restore voting rights for Californians on parole, impacting the lives of more than 50,000 individuals each year. Proposition 17 won by 59% in the November election. California is now the twentieth state, in addition to the District of Columbia, to restore voting rights to people on parole.
Since the pandemic, Taina and Initiate Justice released a report card for the California Department of Corrections, giving the department an overall grade of D for its response to COVID-19. In the face of CDCR's mismanagement, Initiate Justice provided more than 10,000 units of personal protective equipment in prisons across California, while advocating for the release of elderly and medically vulnerable incarcerated people.
Taina has been featured in The Huffington Post, The Los Angeles Times and The Appeal.
---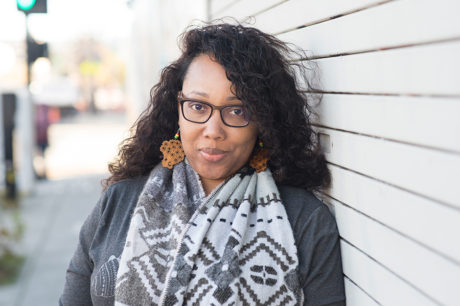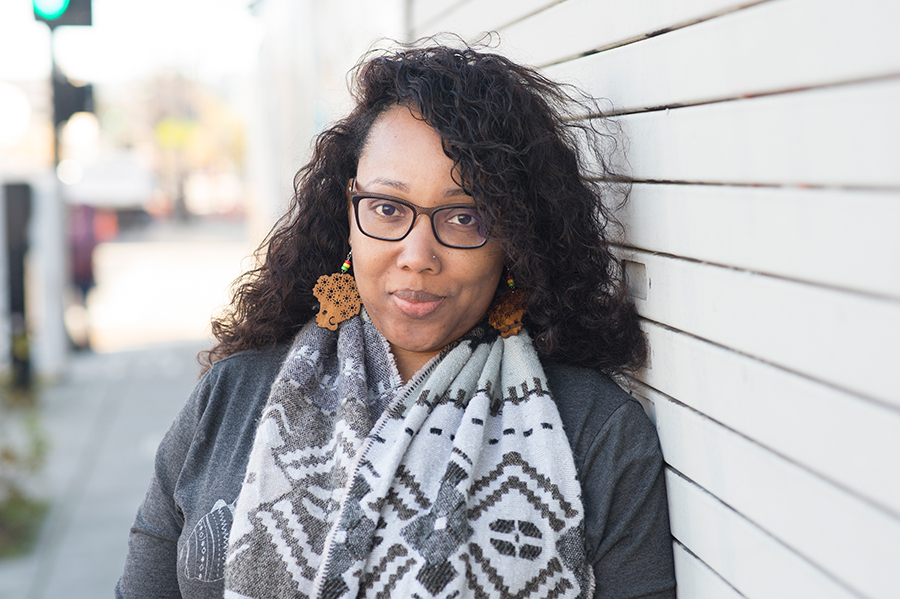 Tamisha Torres-Walker is a founding member and the executive director of Safe Return Project, a Richmond-based organization fighting to secure the freedom and liberation of formerly incarcerated individuals.
Tamisha, who was released from prison in 2009, has firsthand experience of the many challenges formerly incarcerated people face upon reentry, including lack of employment, housing, regaining custody of their children, and overcoming the stigma associated with being formerly incarcerated.
Tamisha has trained hundreds of formerly incarcerated people throughout California. Just recently, Tamisha helped win a settlement that ensures a chance at employment opportunities for West Contra Costa County School District applicants with prior convictions. She has also developed partnerships with a variety of organizations focusing directly on social change, promoting equity and reducing racial disparities, including the Haas Institute for a Fair and Inclusive Society, Bay Area Legal Aid, National Housing Law Project, National Employment Law Project, the Dellums Institute for Social Justice, California Calls, Mass Liberation, the Formerly Incarcerated and Convicted People's Movement, All of Us or None, Californians for Safety and Justice, the ACLU of Northern California and elected officials.
In 2020, Tamisha ran and was elected to the Antioch City Council. She won the District 1 seat on a platform that emphasized investment in youth programs and reimagining public safety, education and housing. In addition, she also launched a second cohort of Richard Boyd fellows, a fellowship designed to foster healing and deep relationship building while training people directly impacted by criminalization in grassroots organizing and capacity building. Since the pandemic, she has supported more than 200 families with over $50,000 in direct resources.
Tamisha was most recently honored with the Social Impact Award from the East Bay Leadership Council. She has been featured in The Wall Street Journal, The Washington Post, The San Francisco Chronicle and Diablo Magazine.
---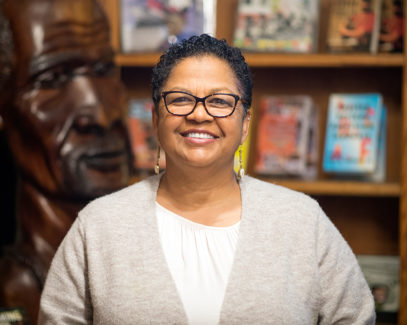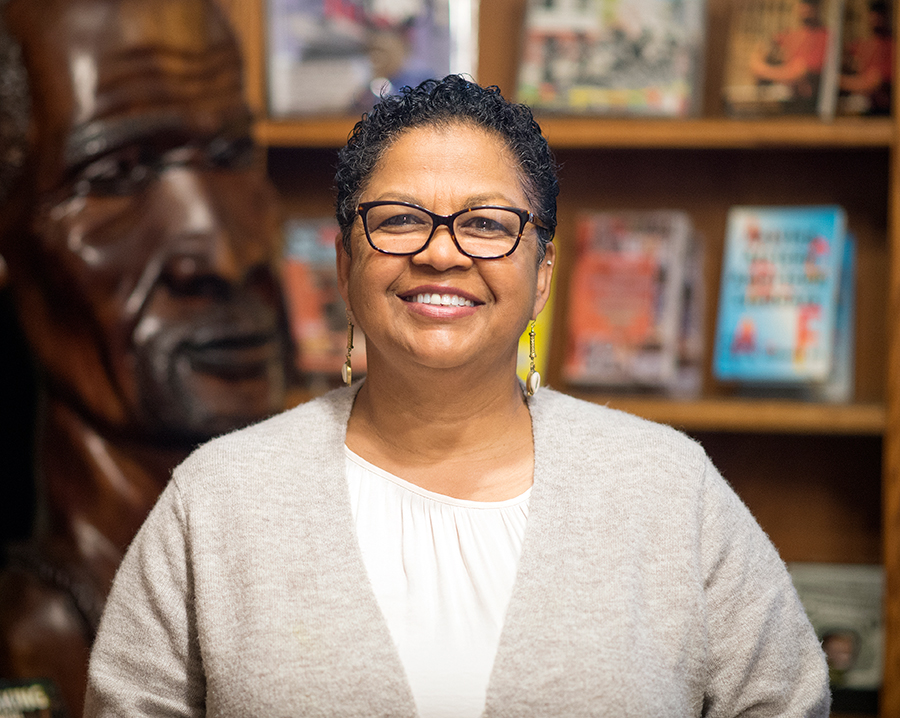 Vonya Quarles co-founded and serves as the executive director of Starting Over, Inc., an organization that provides transitional living and reentry services for formerly incarcerated people.
Vonya, a mother of six, lost her parental rights to three of her children as she cycled in and out of jail before eventually going to prison. She now has her Juris Doctorate and is committed to dismantling the racist criminal justice system.
For more than a decade, Vonya has engaged in criminal justice and family reunification work. She has a personal and in-depth understanding of what formerly incarcerated women go through in struggling to get their children back, their parental or custodial rights restored, and to arrange temporary placement of their children with other family members, and how the government fails to remedy these problems.
Since co-founding Starting Over, Inc., Vonya has created two organizing initiatives: Riverside All of US or NONE and Building a Beloved Corona. These initiatives have fought for full restoration of the civil and human rights of formerly and currently incarcerated people and families. Vonya has partnered with the ACLU, Legal Services for Prisoners with Children and A New Way of Life Reentry Project in reconnecting, restoring and reuniting families. Her partnerships have increased awareness of the Department of Children's Services' (DCS) harmful practices and policies and reduced barriers related to guardianship, adoption, and foster care for people who have criminal conviction histories unrelated to their ability to be a safe and viable placement option. There has been an increase in transparency and accountability at DCS, as well as a drop in the number of children in out-of-home placement, because of Vonya's work.
During COVID-19, Vonya has provided wellness, recovery, pre-employment education, career assessment, and transitional housing to families who have recently been reunified. She has assisted with emergency needs by distributing gift cards to more than 200 low-income families. Through Starting Over, Inc., Vonya has also provided wi-fi and phone payments for women with open Child Protective Services cases to ensure that the shelter-in-place would not prevent family visits. She has helped more than 100 mothers and fathers maintain family contact during the pandemic. In addition, Starting Over, Inc. co-sponsored Proposition 17 in the November election, restoring the right to vote for individuals on parole.
Vonya has been a Women Organizing for Justice fellow, Women's Policy Institute fellow and a W.K. Kellogg Foundation fellow.
Learn more about Vonya Quarles and Starting Over, Inc.
---
About Leading Edge Fund:
Launched in 2016 by the Rosenberg Foundation in partnership with the Hellman Foundation, the Leading Edge Fund supports emerging movement leaders by providing unrestricted funding and leadership development so that they can pursue the vision for change that deep transformation demands. The Fund is generously supported by NoVo Foundation, Akonadi Foundation, The California Wellness Foundation and the Heising-Simons Foundation.
About Rosenberg Foundation:
The Rosenberg Foundation is an independent, grantmaking foundation committed to ensuring that every person in California has an equal opportunity to participate fully in the state's economic, social, and political life. Created in 1935 through the bequest of California business leader Max L. Rosenberg, the Foundation has provided more than 3,000 grants totaling more than $85 million to regional, statewide and national organizations advocating for social and economic justice throughout California. For more information: www.RosenbergFound.org. On Twitter at @RosenbergFound.